well, it's been about 6 months of weddings and other sessions since i've managed to blog anything - but i'm finally able to share what i've been up to here! first up is Lance and Lauren's romantic wedding in Abigail's Garden at the Abernethy Center.
It was a gorgeous May evening wedding, so lush and green! Lauren and her mom put together the most lovely decor - deep blue chevron table runners with gold accents and candles beautifully set off the shades of pink in the florals by Arranged For You.
Lance and Lauren's love story has been a journey with ups and downs and they've made it through together, and built a strong family with their sweet son Grayson. Many of their friends and family gave emotional and heartfelt toasts that truly expressed just how loved and supported these two are. It's been so fun reliving Lauren and Lance's wedding day to make this post. Wishing them so much happiness!!!
Venue: Abigail's Garden at the Abernethy Center
Florist: Arranged For You
Cake: Ashley Billups with Papa Haydn
DJ: PDX DJs
Dress: Enzoani
Suits: Calvin Klein
Accessories: Kate Spade NY
Blue suede shoes: Balenciaga
Videography: Miller Media Films (watch their AMAZING video here)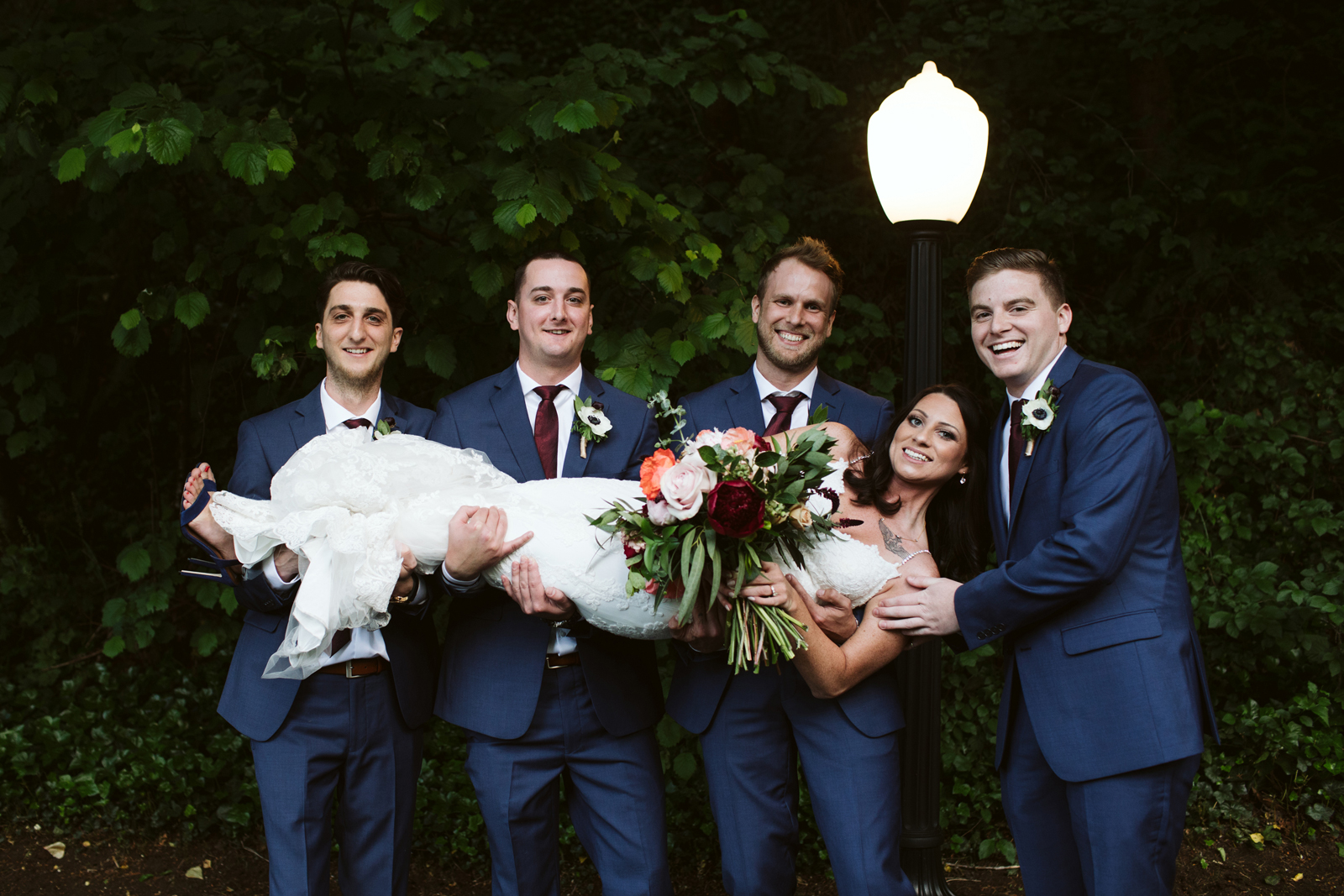 PS! If you're engaged and looking for a great place to get married, the Abernethy Center is running a contest now through Dec 31! Enter here to win a FREE wedding venue!